Their story? They visit art galleries often and this one time, Andrew got in touch with one of the painters there to paint a picture of him proposing to Crystal. His plan was to arrive at the scene with the painting already done, she would see it, and he would propose. Very Cute. The challenge? Trying to convey the artist what exactly they were going to wear in the future. Andrew knew exactly what he was going to wear. Crystal, did too… but later changed her mind! So with a last minute call, Andrew got in touch with the painter to inform him that she changed her dress for that day. Everything worked out. If you look at the painting closely, you will see the artist also painted the same painting on the background, giving an infinite dimension effect.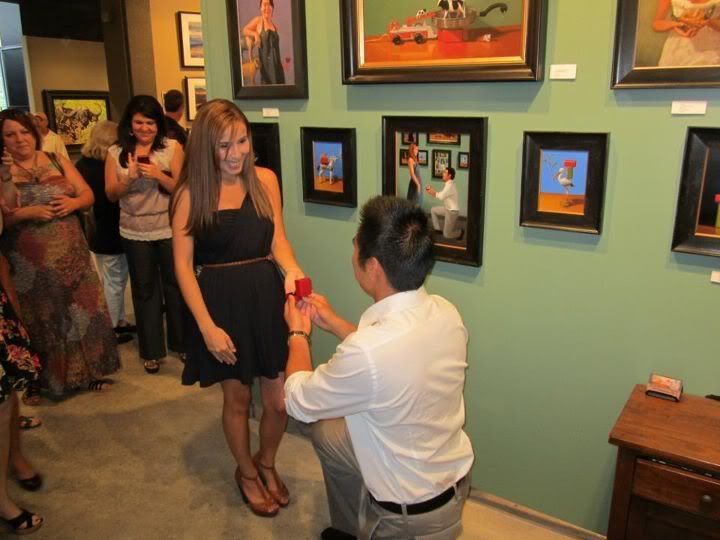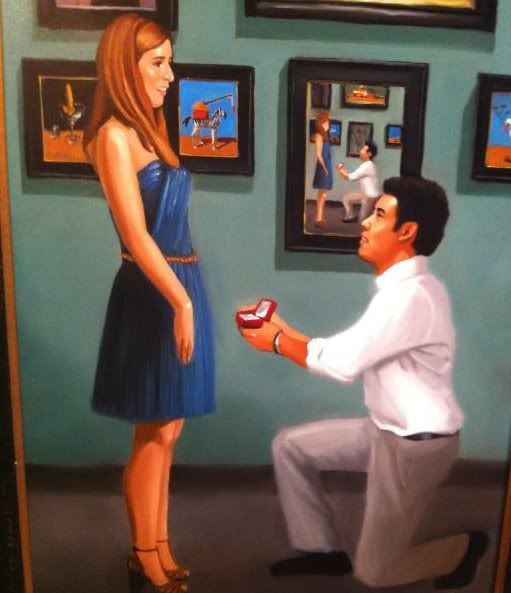 I've known Andrew since the 7th grade when we were… you know, the same height =). It's rare and crazy to say we have friends from over a decade! Or maybe we're just getting old. When Andrew first introduced Crystal, I was already envious of the love they shared. They decided to have their engagement session at a place where he first took her on a date: San Diego. It's my first time shooting here and I must say, I think I fell in love with San Diego.
Congratulations Crystal + Andrew!